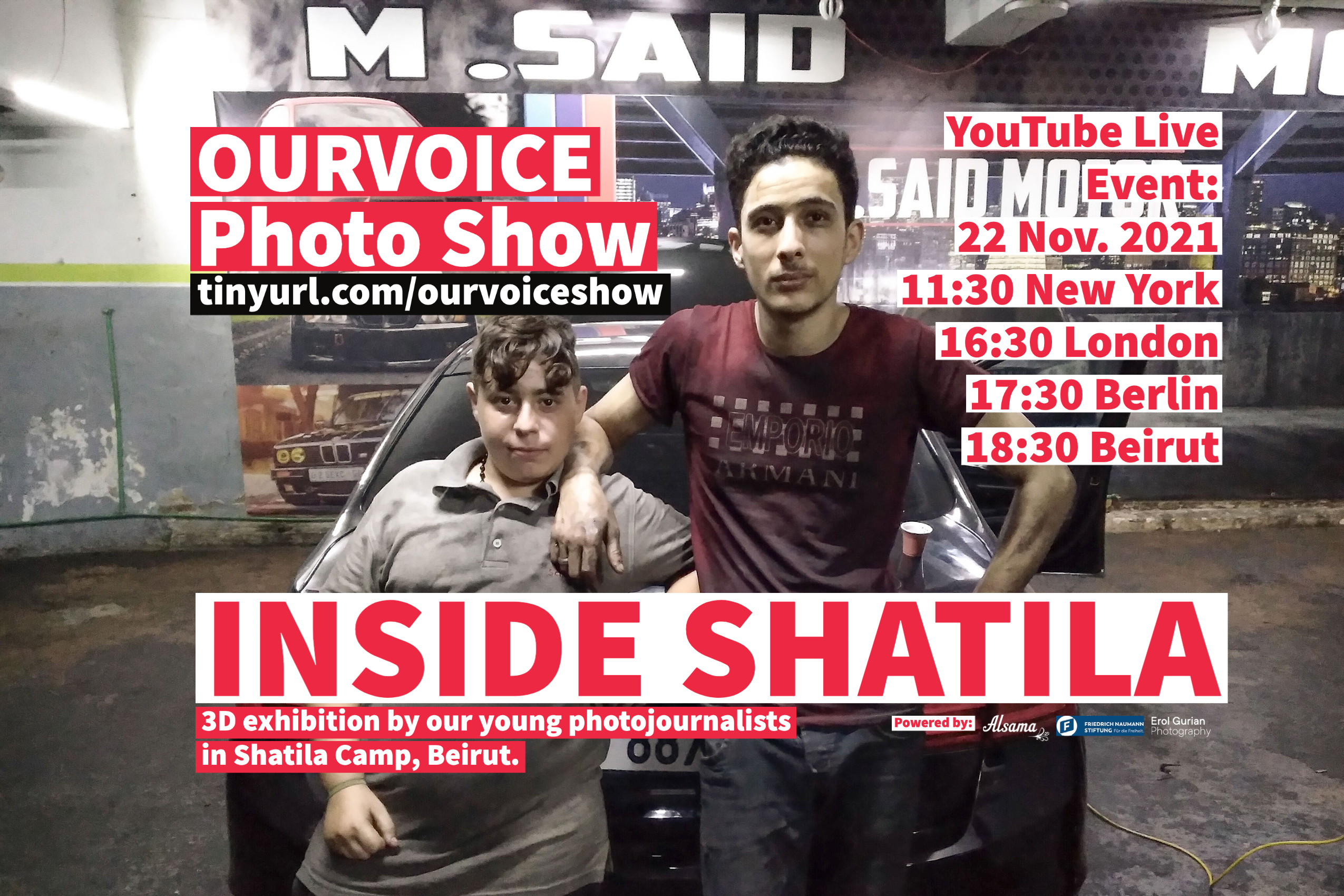 We will present photostories, shot by talented young people living in Shatila Camp in Beirut. Their images tell about people and places in Shatila and give a sensitive insight into life there. The works are the result of a week-long workshop we - OURVOICE - held there last July. This YouTube link is your ticket to the event:
We will start on Monday, November 22 at:
17:30 h – Berlin (MEZ/UTC+1)
04:30 pm – London (GMT/UTC)
06:30 pm – Beirut (OEZ/UTC+2)
11:30 am – New York (EST/UTC-5)
Our host, Katie Gallus, will introduce the project and its partners. The highlight of the event will be the opening of our 3-D gallery, which you can then enter virtually. A Q & A session via live-chat will follow.
Looking forward to meeting you online are: Meike Ziervogel (Alsama Project, Beirut), Sara Hteith (Ourvoice, Beirut), Christoph Kleemann (Friedrich Naumann Foundation for Freedom, Beirut) and Erol Gurian (Ourvoice, Munich) and some of the young photojournalists who were part of our workshop.