Our Life in Kobat Chrobra
In July 2021, OURVOICE in cooperation with Friedrich Naumann Foundation (FNF) Lebanon, went to Akkar to stage a photography workshop.
Within one week, we worked with a group of ten Syrian youth to teach them the basics of visual literacy and storytelling. Our mission was to help them create a photographic narrative of their temporary home in the very north of Lebanon, close to the Syrian border: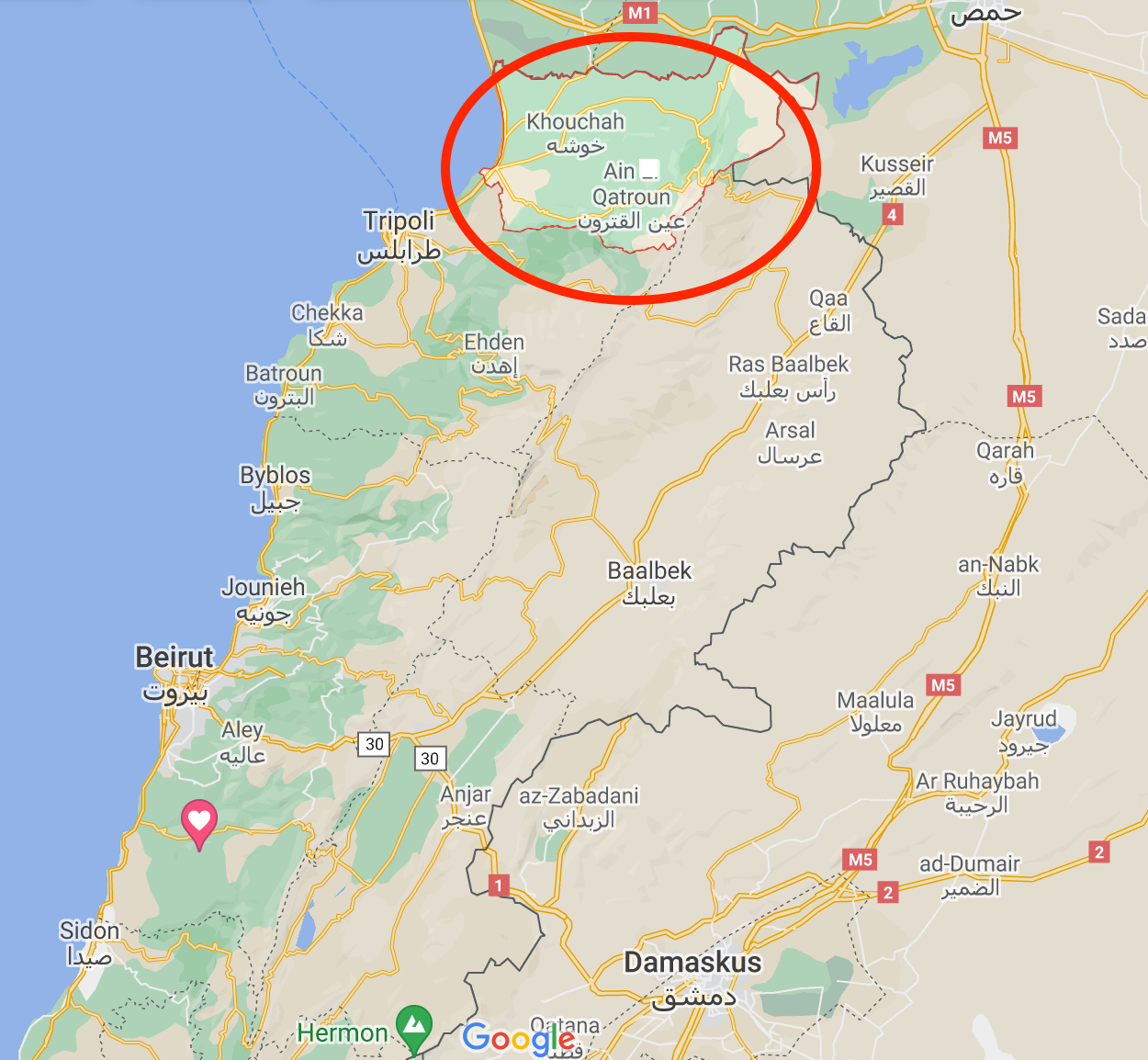 Their families arrived ten years ago, when the Syrian war started. Today, approximately 200 people live here. Equipped with smartphones only, the kids learned how to use good photographic composition and lighting to create images that tell stories. They explored their camp called Kobat Chrobra with their phones to document the daily lives of friends, family and neighbors.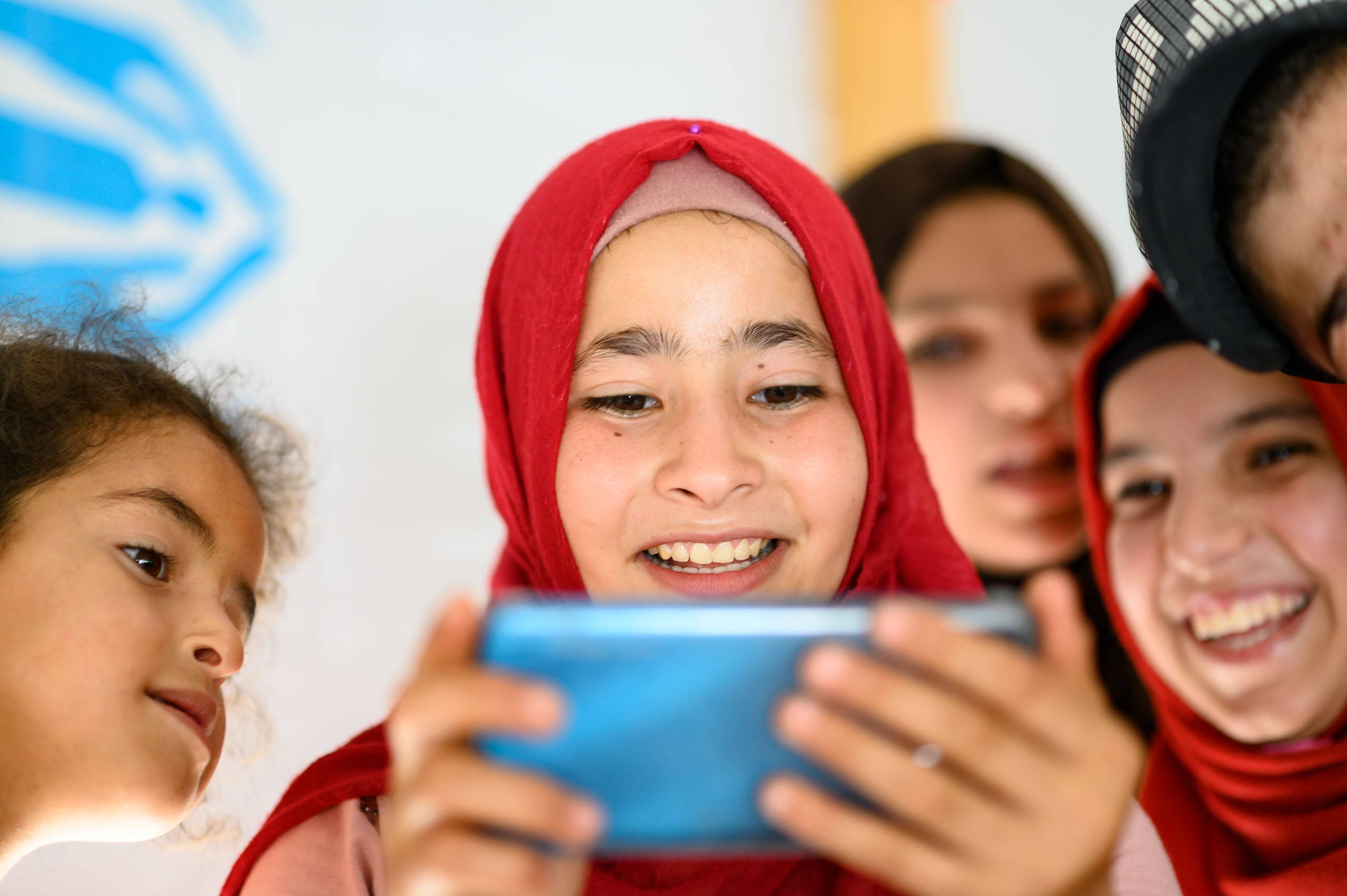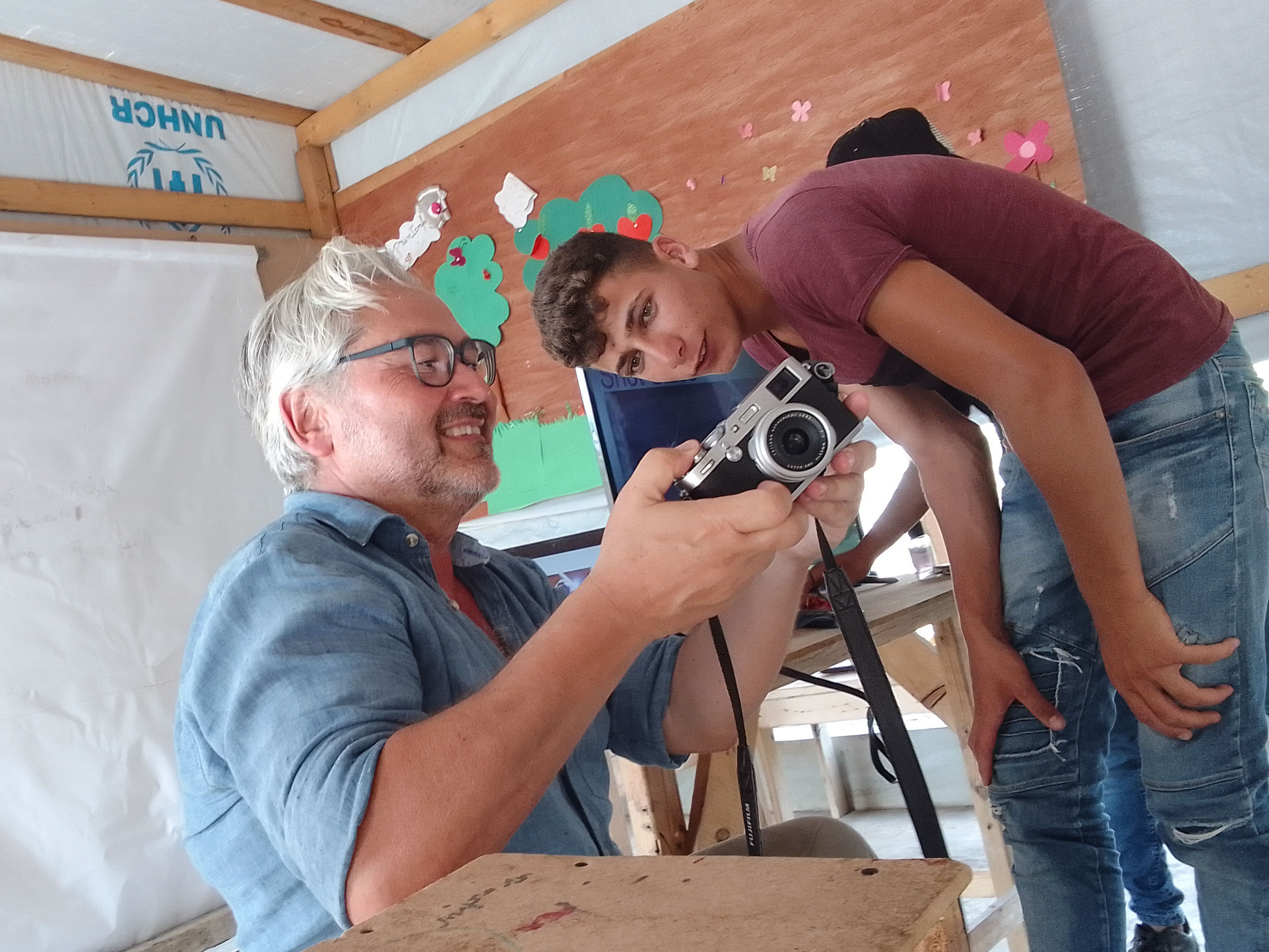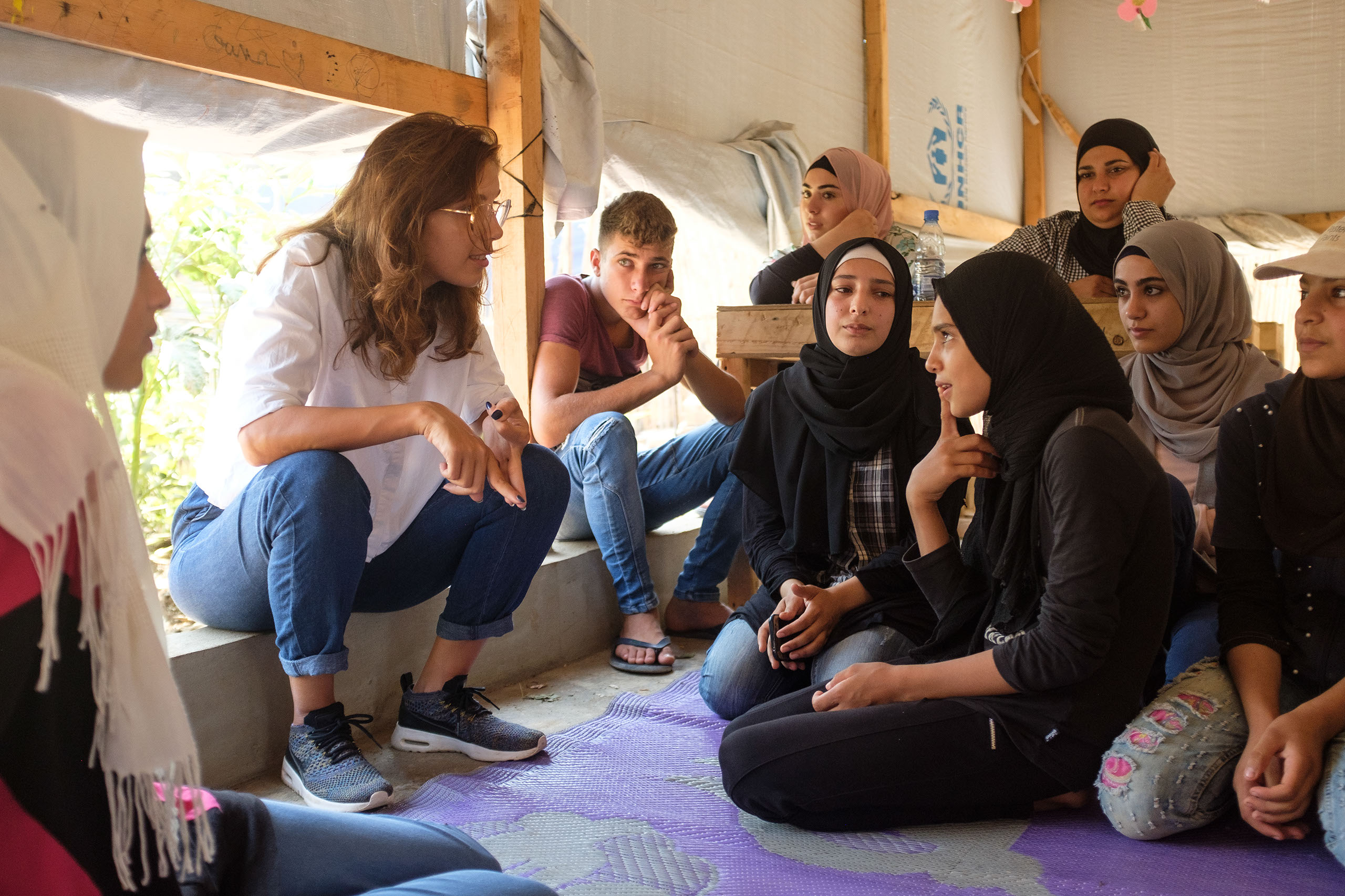 OURVOICE trainer Sara Hteith discussing ideas on visual storytelling and smartphone-photography in a makeshift tent inside Kobat Chobra, Akkar.
The following images are their own authentic documents. This is how they see their lives.